Panoramic Oceanview Retreat in Cambria
Overlooking a forest of rare Monterey Pines and a half mile to the spectacular Pacific Ocean, this house is here for you to pause from whatever you do.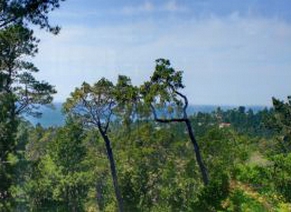 Reservation Request : 1351 Burton
Deborah Berk, Proprietor
Cambria, California 93428
Reservations
800-240-2277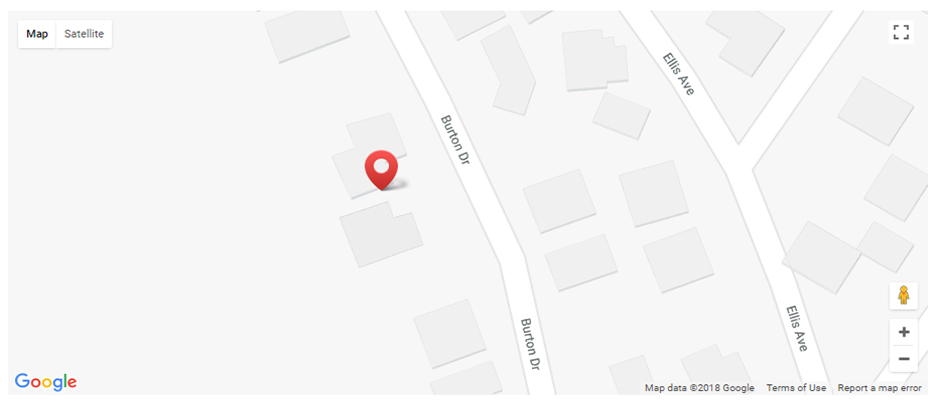 Overlooking a forest of rare Monterey Pines and a half mile to the spectacular Pacific Ocean, this house is here for you to pause from whatever you do. Take a deep breath of clean fresh ocean air, listen to the sounds of the forest and let your mind wander. Think of it as a place for punctuation in your life, where fresh ideas, clear uncluttered thinking and laughter can come naturally. That is what this place is all about.
Deep, restful sleep has no price. And you will notice that we spared no expense on the beds, the most comfortable we could find. The separation of the rooms is also designed so you can sleep better, more restful here than anywhere else. Featuring 2 master suites, one with King Bed & 1 with Queen bed and adjoining bathrooms, in addition to a 3rd bedroom with a Queen Bed & full bath close by.
During the day relax in the comfortable living area which has panoramic views of the ocean and forest. Enjoy the ambiance & cozy warmth of a fire from our Avalon Stove style fireplace as you experience the peace & serenity our home brings you.  If you don't want to completely disconnect, we have very high speed cable WiFi and everything you need to plug in when you feel like it and a desk with a view so you can use your computer to record your thoughts.
In front of you is a very old virgin forest that is teeming with wild life.  There are ten redwoods on the property that are up to seventy five years old. You will probably see deer many times, wild turkey occasionally, quail, and the rare bobcat strolling through the area. Immediately in front is a family of highly territorial woodpeckers, blue Jays, Red Shouldered Hawks, Turkey Vultures and a pair of Golden Eagles.
At night, step out onto the deck. Look straight up on a clear night and see the Milky Way Galaxy and the stars brighter than you can remember. Listen closely and you will hear the seals barking on the beaches below. A few miles north on Highway 1 are nesting elephant seals on protected beaches that you can visit up close. Hearst Castle is only a few miles from here and you can view whale migration from tours out of Morro Bay.
Finally, the wine country out towards Paso Robles on Highway 46 is one of the best kept secrets in California. Here there is a collection of about 150 wine makers who have  gone the independent route and still consider winemaking an art form. They pride themselves in producing the finest wines that can rival any in the world. If you like great wine please check out some of our favorite discoveries: Denner, Tablas Creek, Peachy Canyon, Moonstone Cellars, ZIN Alley, Whale Bone, Calcareous, Donati and Eros.
Make yourself at home. Exhale and create the next chapter of your life.
Rates: Pricing is based on # of guests. We are only allowed to have 6 guests total at this home:
1-2 guests: $225/nt, base rate during off season. Charge for each additional guest is $25 per person per night plus the 12.5 percent tax. ***Holiday and Summer period will have higher base rates for 1-2 guests and the same $25 per additional guest per night plus the 12.5 percent tax will apply. Please see below.***
MINIMUM STAY REQUIREMENTS & SEASONAL RATES:
3 night minimum stay is always required and off season rate is $225/night.  During dates 6/12 thru the Labor Day Holiday 5 night stays will apply and the base rate is $275/night.  Thanksgiving, Christmas and New Year's weeks will be a minimum stay of 5 nights & minimum base rate is $300 per night.**For requests fewer than the minimums please contact me but please note that we are not allowed to rent for only 1 night.**Adults preferred.
ADD00ITIONAL CHARGES: Cleaning Fees: Minimum cleaning fee is $225(cleaning fees may vary based on #of guests) + Res.Fee $35 + 12.5 % occupancy tax on total.
THIS IS A NO PETS/NO SMOKING PROPERTY
Reservations & Check-in:  50% of the total amount due is required at time of booking via your M/C, Visa or AMX card to confirm your reservation. All remaining monies are due 30 days prior to arrival.  Reservation will include:
1. Total Nightly Rent
2. $35 Reservation Fee charged at time of booking.
3. Minimum Cleaning Fee
4. 12.5% Occupancy Tax on the entire amount.
Check-in is between 3:00 & 5:00 p.m. & check-out is 11:00 a.m. Parking for 3 cars, no RV's please. Due to our local County Ordinance no groups or parties are allowed. We are sorry but this is a NO PET/NO SMOKING home.
CANCELLATION POLICY:There is a $35 fee for any cancelled reservation. If you cancel a reservation a minimum 61 day notice must be given for an immediate return of your deposit. Any refunds will be paid via check. If less than a 61 day notice is given, there will be no return of deposit or any collected funds unless the home is re-rented. No refunds will be given for early departure or fewer guests after home is occupied. 
**Please visit our Guest Policies page***