Wonderful Ocean View Home
This lovely spacious home has wonderful ocean views which can be enjoyed while in the comfortable living room, dining area, kitchen, upstairs loft or from the large deck which faces the sea.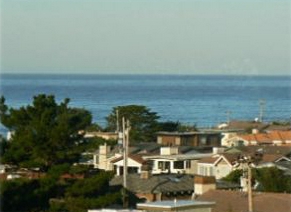 Reservation Request : 1945 Oxford
Deborah Berk, Proprietor
Cambria, California 93428
Reservations
800-240-2277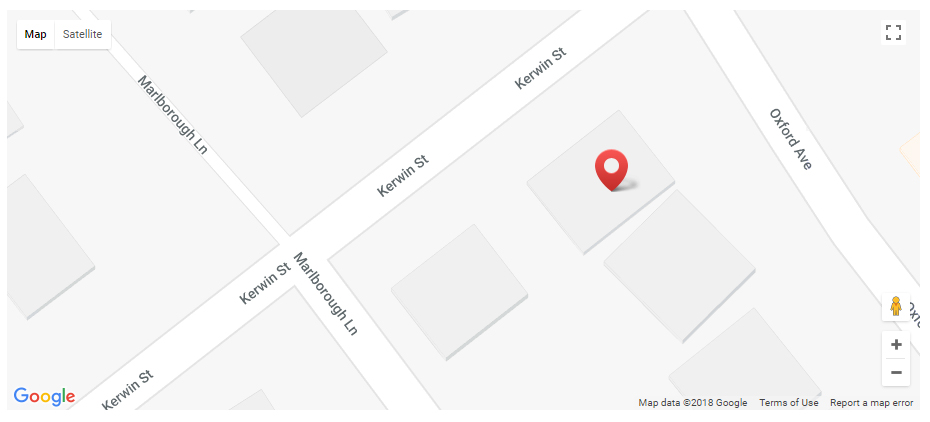 2 bedroom + loft : 3 baths : Sleeps 6

This lovely spacious home has wonderful ocean views which can be enjoyed while in the comfortable living room, dining area, kitchen, upstairs loft or from the large deck which faces the sea. Come & relax in this clean & beautifully appointed home which has full amenities, including Wi/Fi, flat screen TV's, expanded cable & unlimited long distance phone in the U.S.
Our home will accommodate 6 guests.  Both bedrooms & 2 baths are located on the main level of the home. Master bedroom has a California King bed and is en suite with a separate tub and shower.  2nd bedroom has a Queen bed and has easy access to the 2nd bathroom off the hallway.  Expansive loft is upstairs with 2 twin beds, sitting area including TV & DVD player along with the 3rd bath which has a large shower. The fully outfitted kitchen has everything you need to prepare and enjoy meals at home & you don't have to call ahead to reserve a table. Our wood-burning fireplace provides a cozy atmosphere in the evenings while you enjoy watching your favorite movie, playing board games, catching up on email or just relaxing. Located just a short walk to the ocean in a quiet area, you will experience so many of nature's offerings: Tidepools, otters, seals, whales when in season, deer & many varieties of bird life including Blue Herons, Egrets, Hummingbirds, Wild Finches & Bluejays to name a few. The deck is a perfect place to read a book, have a cup of coffee or glass of wine while you enjoy our famous Cambria sunsets.
You will have access to many Central Coast attractions. Cambria itself is a charming village that features galleries, shops, a playhouse, local music and a variety of dining options, as well as a beautiful environment. Visit the elephant seal rookery, Hearst Castle and Big Sur to the North on picturesque Hwy. 1,  Morro Bay and the estuary is a 25 minute drive to the South on Hwy1, and the Paso Robles Wine Region is a short drive to the East on Hwy 46. We hope you will visit soon.
***THIS IS A NON-SMOKING PROPERTY & PETS ARE NOT ALLOWED***
Amenities: Wood-burning fireplace, High speed Wi/FI,  telephone which includes unlimited long distance in the US, Expanded Cable TV, VCR/DVD, CD Player, Full Kitchen, Microwave, Refrigerator, All Linens Provided, Washer/Dryer, Charcoal Grill(BBQ), 2 Car Garage.
Activities(on site or nearby): Coastal Access, Hiking, Biking, Golf, Tennis, Fitness Center, Fishing, Wildlife Viewing, Horseback Riding, Shopping, Restaurants, Museums, Elephant Seals, Sightseeing, Boating, Surfing, Windsurfing.
Rates: Pricing is based on # of guests. We are only allowed to have 6 guests total at this home:
1-2 guests: $200/nt, base rate. Charge for each additional guest is $25 per person per night plus the 12.5 percent tax. ***Holiday and Summer period will have higher base rate. Please see below.***
MINIMUM STAY REQUIREMENTS:
3 night minimum always required, but during dates 6/15 thru the Labor Day Holiday 5 night stays will apply and base rate will be $250 per night. Federal Holiday weekends are a minimum of 3 nights, however Easter/Spring Break, Summer, Thanksgiving, Xmas & New Years weeks will be a minimum stay of 5 nights & minimum base rate will begin @ $250 per night.**For requests fewer than the minimums please contact me but please note that we are not allowed to rent for only 1 night.**Adults preferred.
ADDITIONAL CHARGES: Cleaning Fees: Minimum cleaning fee is $225(cleaning fees may vary based on #of guests) + Res.Fee $35 + 12.5 percent occupancy tax on total.
Reservations & Check-in: 50 percent of the total amount due is required at time of booking via your M/C, Visa or AMX card to confirm your reservation. All remaining monies are due 30 days prior to arrival.  Reservation will include:
1. Total Nightly Rent
2. $35 Reservation Fee charged at time of booking.
3. Minimum Cleaning Fee
4. 12.5 percent Occupancy Tax on the entire amount.
Check-in is 3 p.m. & check-out is 11:00 a.m. Parking for 3 cars, no RV's please. Due to our local County Ordinance no groups or parties are allowed.
CANCELLATION POLICY: There is a $100 fee for any cancelled reservation. If you cancel a reservation a minimum 61 day notice must be given for an immediate return of your deposit. If less than a 61 day notice is given, there will be no return of deposit or any collected funds unless the home is re-rented. No refunds will be given for early departure or fewer guests after home is occupied. All refunds will be by check.
**Please visit our Guest Policies page***
Teri G. said…
Feb 25, 2018
Clean, well appointed, welcoming! 1945 Oxford, Cambria, CA, 93428, United States
This property was designed to be the perfect relaxing refuge in between walks along the gorgeous Bluff Trail and visits to Cambria, San Simeon, Morro Bay and the wineries of Paso Robles. The house is roomy, bright, super super clean, and well stocked with towels, sheets, glasses etc. Warm and inviting. Friends and family had an amazing visit that this house helped make possible.
Steven B. said…
Jan 13, 2018
Nice home in a great location.  1945 Oxford, Cambria, CA, 93428, United States
Marie B. said…
Aug 19, 2017     GRAND! 1945 Oxford, Cambria, CA, 93428, United State
WE 4 WOMEN ENJOYED SITTING ON THE DECK HAVING APPETIZERS AND WINE… YOU CAN SEE THE OCEAN FROM HALF OF THE DECK ON EITHER SIDE SO WE WERE LUCKY TO SEE A POD OF WHALES PLAYING. EVERYTHING INSIDE WAS IMMACULATE AND VERY ATTRACTIVE. LOVED THE COZY LIVING ROOM AND KITCHEN WITH ALL THE IMPLEMENTS YOU COULD NEED. NICE SHORT WALK TO FISCALINI.
Ed T. said…
Mar 4, 2017
"Our" Second Home1945 Oxford, Cambria, CA, 93428, United States
We have been taking vacations and short getaways to Cambria for over 30 years, usually staying in hotels along Moonstone Beach and enjoying the quiet beauty of this unique community. Since retiring six years ago, we have scheduled annual month-long stays in the Marine Terrace neighborhood. The adjacent Fiscalini Preserve, along the bluffs, is a terrific place to walk or jog with spectacular views. Deer, roaming amongst homes in this area, are a joy to observe. This home provides the quiet and privacy we seek, is very clean, is well-equipped, and has a terrific ocean view from the deck. Debbie, the Property Manager, is very responsive and keeps the property looking its best!Recommended for: Age 55+, Romantic Getaway.
Vid H. said…
Dec 6, 2016
Flexible, lovely and super location 1945 Oxford, Cambria, CA, 93428, United States
We were 2 couples and 2 men, all 6 associated with a singing group. Each couple had double bed and a private bathroom, although the one with the king bed is en suite and the other is in the adjacent hall. The 2 men slept on single beds in the loft with their own bathroom. The place handled us fabulously and Debbie was great. Her information was accurate, timely and friendly. The place was spotless. The kitchen was excellent. The high ceilings and large windows gave us lots of light. The ocean was 2 blocks away and the park with a great seaside trail only 8 blocks away. We occasionally walked to downtown which was a hilly but pleasant 1.5 mile jaunt along the road.
Giverny said…
Apr 17, 2016
This Is It! Our Perfect Cambria Bolthole Experience1945 Oxford, Cambria, CA, 93428, United States
Whenever a 3 – 5 day window opens up, Cambria is our destination of choice. Over these past 7 years, our preferred go to for a professional booking experience: Debbie at Sea and Pines Realty. This is the first time staying ( a full week) at this featured property and we were not disappointed. As both the photos and descriptions depicted, the house really is a gem of light, site and comfort. Everything inside the house worked! No password WiFi and 4 flat screens; charcoal grill and fireplace (buy the charcoal, oak logs and fresh salmon at The Cookie Crock). Nice touches included the lights on for our after dark arrival and detailed current Cambria and area info. So, if you are thinking about a Cambria break and needing a well done family house – this is it! Enjoy.
Debbra & Scott C. & friends said…
Feb 13, 2016
Fabulous time! 1945 Oxford, Cambria, CA, 93428, United States
We had a fabulous time in your warm & delightful home. We saw elephant seals, zebra, deer, otters & turkey vultures. The weather was a little stormy at first but turned into cool but perfect couple of days. Drove to Big Sur, toured Hearst Castle, took long walks & hikes & visited the Farmers Market. Made a wonderful dinner from all the goodies we found there. The nights were spent sitting by the fire playing cards, games & watching movies. We love your place! thanks for sharing your home with us.
Jackie M. said…
Feb 13, 2016
Relaxing Time 1945 Oxford, Cambria, CA, 93428, United States
Had a wonderful & relaxing time with our friends. Next time we will bring the family. Looking forward to returning.
Marcia & Jim Palm Desert, CA said…
Feb 13, 2016
Relaxing Get-away 1945 Oxford, Cambria, CA, 93428, United States
Thank you for sharing your lovely home. It has been a great respite from the desert heat. Love your art!
Christine, Margaret, Jean & Karen said…
Feb 13, 2016
Great House! 1945 Oxford, Cambria, CA, 93428, United States
Had a fun time exploring Hearst Castle, Morro Bay, Cayucos & Cambria. Saw Zebras & Whales. This house was so nice and comfortable. Enjoyed dining @ Indigo Moon & Moonstone Beach Bar & Grill. Thank you for sharing your lovely home.
Tyler & Sarah San Diego, CA said…
Feb 13, 2016
Honeymoon Stay 1945 Oxford, Cambria, CA, 93428, United States
Had a great time in your wonderful home. It's now our dream home. Thank you so much for a relaxing stay.
Nancy, Sue & Margie said…
Feb 13, 2016
Sisters Holiday 1945 Oxford, Cambria, CA, 93428, United States
Beautiful home! We had a terrific relaxing time.
Emily R. Studio City, CA said…
Feb 13, 2016
Beautiful Retreat 1945 Oxford, Cambria, CA, 93428, United States
What a lovely and well appointed home. All I could want was provided for in this well appointed home, including the ocean views. Total peace and serenity. Took long walks on the Fiscalini Ranch, warmed myself by the fire & enjoyed the deer & birds. Thank you for opening your home and allowing me to share it for a few days.